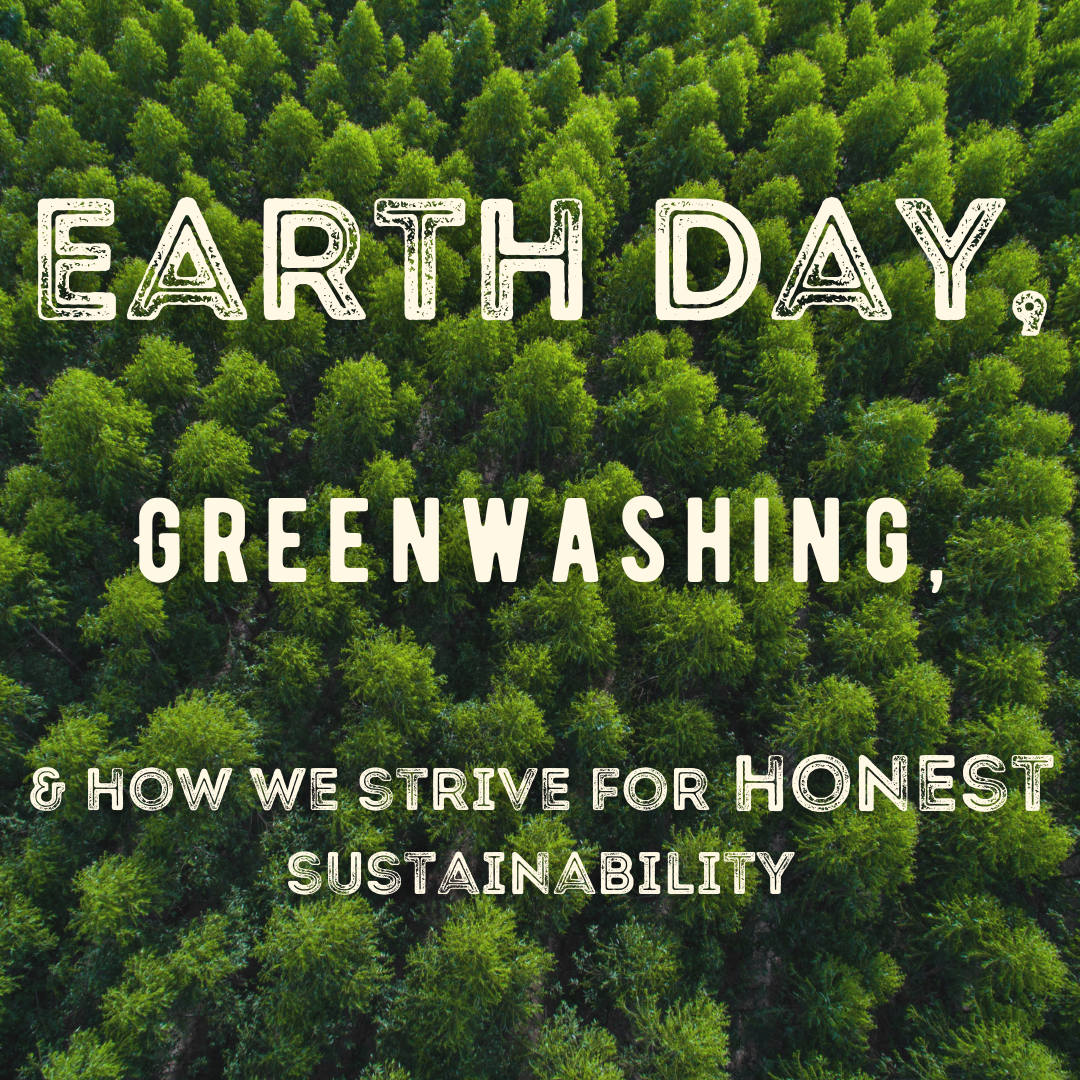 Since its creation in 1970, Earth Day has been a day dedicated to supporting environmental protection, but in recent years companies have embraced Earth Day as a way to self-promote their products as being "green" or sustainable. How many of these companies are actually honest with their claims? Unfortunately, not every product is as green as it claims to be.
You've probably heard the term before, "Greenwashing;" when a company misleads its customers into believing their products or services are environmentally friendly. Greenwashing usually comes in the form of using vague terms, shady certifications, or half-truths about how sustainable their products are. Some companies even simply buy carbon offset certificates without changing their business practices to reduce emissions at all.
Here at Suite Sleep strive to go above and beyond with our sustainable practices, from our raw materials, to production, to the longevity of our products, and beyond.
Let's talk about what makes our mattresses and bedding genuinely environmentally friendly.
Latex
If you already have a Suite Sleep mattress, then you know we make our beds from 100% Natural Botanical Latex. Besides making a super comfortable bed, latex is one of the most sustainable materials to create the perfect mattress. Rubber is harvested by tapping the milk (sap) of Hevea brasiliensis (the common rubber tree). No herbicides, pesticides or fungicides are used during the production life of the trees for our GOLS Certified organic latex used in all of our molded pillows. When a rubber tree ceases to produce, its wood is used for furniture. The rubber trees are all FSC certified and the latex is Oeko-Tex certified.
The liquid latex is processed close to the plantations, because the raw product destabilizes when kept too long or transported. Other manufacturers avoid the problem by adding stabilizing chemicals and large quantities of ammonia or fillers. By having our rubber manufactured where the trees' milk is harvested, we also help to sustain the local economy. Jobs are created without depleting the natural resources of the country--a kindness to ourselves and the planet.
Wool: From Barn to Boudoir
The Suite Sleep American Dream Wool™ batting and fill used in our Woolly Bolas Pillows, Wool Comforters, Wool Toppers, Washable Wool Pads, and our luxurious Vesta topper, is 100% pure virgin wool sourced from US growers. Our wool is never factory farmed and our growers use best animal husbandry practices. We choose to buy only from US growers thereby reducing our carbon footprint in shipping wool from far off countries like New Zealand or Australia. Our wool is processed domestically using all natural processes without chemicals, dyes, or added oils, meaning that it contains no residues from the processing--just time-honored warmth and absorbency.
Organic Cotton
In creating everything from our bed accessories--such as pillows, comforters, mattress protectors, and overlays--to our carefully constructed Suite Sleep & Little Lamb Organics mattresses, we start with organically grown and harvested pure cotton. Our mattress tickings and pillow covers use fabrics with certified organic yarns and are knit right here in our US and Canadian mills.
Organic cotton is grown without pesticides and uses up to 91% less water to produce than conventional cotton. It is processed without harsh chemicals and is finished naturally using low impact dyes.
Tencel™
Also known as Lyocell, Tencel™ fibers are naturally derived from Eucalyptus trees grown in FSC certified forests. Several other forest certifications have been created, but the FSC certification is the only forestry certification recognized as credible by the Sierra Club. Tencel™ fibers are used in our Tencel™ Pillows and Tencel™ & Latex Noodle Pillows, as well as our Tencel™ & Organic Cotton Pillow covers. The Tencel™ fibers in our Tencel™ Bolas pillows is combined with recycled poly fibers making them some of our most sustainable options. Tencel also uses up to 20% less water than cotton.
Longevity: Products made to last
Lots of other mattress companies will make inexpensive products of low quality that may only last a few years, in the hopes that you will have to come back and buy more product. This process I known as planned obsolescence, and it's a viscous cycle that we try and break.
Suite Sleep products are made with high quality materials that won't degrade in a short time. We want your sleep products to keep delivering great sleep for years to come, which is why we offer a 20 year warranty on our mattresses, a 3 year warranty on our Toppers, and a 2 year warranty on our pillows, comforters, and protectors. If you ever have an issue with any of our products just give us a call and we're happy to help you in any way we can.
Thanks for reading! If you'd like to learn more about how Suite Sleep cares for our customers and the planet, check out our sustainability page.